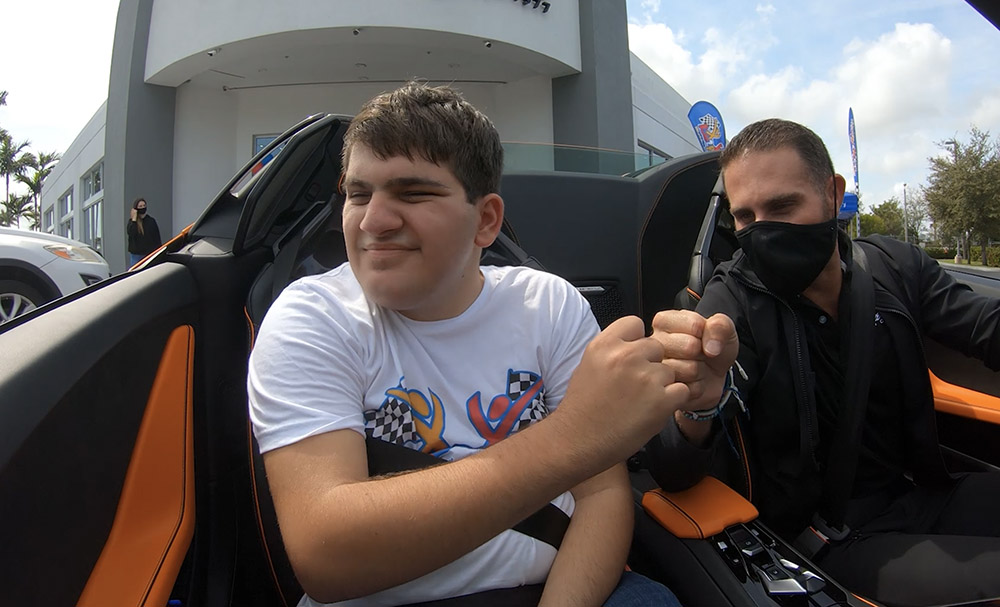 Hey guys ! Just wanted to give you guys a shout out !
Brett posted or one of you posted Ari's birthday day video !!!!!! It was like the best medicine for Ari and to watch it !!! Brought back the best memories !!!! Of an unbelievable day!
Ari had surgery on Tuesday. It was intense and tore at our hearts as parents …. to see Ari in pain and to hear the doctors explain the situation pinched us in the gut! Two days Ari was hooked up and drugged up. Although it helped with the pain it didn't help with his PTSD and his emotional well-being. Whoever he saw through the glass doors he would wave over – even the custodian! With half-closed eyes – take my iv out now!
Thank god we are home and transferred his meds to his gtube. Healing at home is the best medicine for Ari! And Rosie came home to help! We watched the video no less than 20 times in a row! It made Ari smile! He keeps saying the wind was in my hair!!!!
Little did u guys know when Brett posted how that video would truly revive Ari at the exact time we all needed it to! Miles of smiles on the road to recovery! Aka wind in Ari's hair! We love u guys !! And we are so thankful for everything u do for Ari and for every ounce of love you show him.
Sending a hug! Please share with Brett ( he's not on our I am woman hear me roar chat lol ).

Love from Ari's mom.