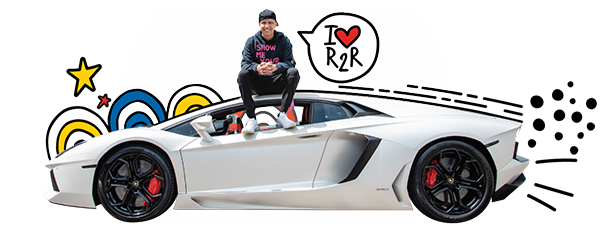 Check Out Our Cool Videos…
2020 Annual Track Event
With over 100 exotic cars in attendance, like a Ferrari F50, a Lamborghini Huracan Performante, a Porsche 911 GT3RS, a Pagani Huayra, and a Bugatti Veyron Supersports, our kids and their families had a blast as they ripped around the Homestead-Miami Speedway!
2019 Annual Track Event
A short recap of Ride2Revive's 2019 Track Day Event at the Homestead -Miami Speedway! Thank you to all of our drivers, volunteers, and supporters for helping us create Miles of Smiles on the Road to Recovery!drivers!
2018 Annual Track Event
The children were driven around Homestead-Miami Speedway racetrack, buckled into exotic supercars, with a once-in-a-lifetime experience, feeling the same exhilaration (at a slower pace) of a professional race car driver.
2017 Annual Track Event
"It's truly a gift for us to watch these children, who come from near and across the globe, forget their health issues and just enjoy being a kid again. This event, which for the first time will take place on a real racetrack . . . promises to be the best we've ever had!!!" – Brett David